BARRY BROWN, MD – FAMILY MEDICINE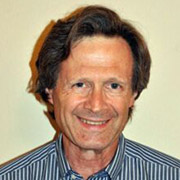 Dr. Brown graduated from Santa Clara University and while there he worked at NASA's Ames Research Center analyzing lunar samples and developing experiments for the Viking Mars lander. He went to medical school at Saint Louis University where he met and married his wife of 44 years, Joy. His residency in Family Medicine was at the UC Davis' Sacramento Medical Center where he was Chief Resident in his last year. He has lived in Saint Helena since completing his residency and in the same office since 1984.
Dr. Brown was a pioneer medical director at Health Clinic Ole in the early 80's, and has served two terms as chief of Staff at Saint Helena Hospital. He and his wife have raised two children, now grown, and together enjoy their grandchildren, cooking, gardening, wine appreciation, home improvement projects and a tiny getaway in Lake County.