Caring For Our Community Since 1991
Greetings From
Napa Valley Medical Group
Napa Valley Medical Group is a Partnership of Multi Speciality physicians joining together in order to offer specialized comprehensive medical care to patients and families in Napa and St. Helena.
We are committed to providing patients with access to convenient and affordable high-quality medical care. We believe that providing high-quality care is not only about the medical advice that we dispense, but more importantly, about the relationships we have with our patients.
We continue to strive to be a leader in innovative medical practices and are one of the first offices in the area to offer a combination of electronic records and prescribing, online health services to our patients, and electronic interfaces with our local hospitals.
Most importantly, in this age of emerging depersonalized care, the members of NVMG are driven to foster personal relationships with our patients and preserve compassionate care. You will find that a real person answers when you call us.  Allow us to demonstrate our commitment to you.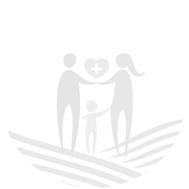 OUR PHYSICIANS
& LOCATIONS
KENNETH ROSS, MD - FAMILY MEDICINE
Hours:  M-F 8:30 am - 6:00 pm

Saturday 9:00 am - 4:00 pm COMING SOON
Hours – Monday – Thursday 8:30am-5:00pm

Friday 8:30am-12:00pm
Hours - Monday – Friday: 8:30 AM - 5:00 PM
Hours - Monday – Friday: 8:30 AM – 5:00 PM
Before Using Our Patient Portal - Call Our Offices for an Initial In-Person Appointment.
A patient portal is a secure online website that gives patients convenient 24-hour access to personal health information from anywhere with an Internet connection.
Using a secure username and password, patients can view health information such as Recent doctor visits, Discharge summaries, Medications, Immunizations, Allergies, and Lab results.