Nurse Practitioner Ann Bonner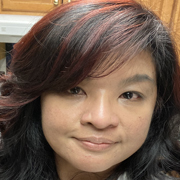 "Nurse Practitioner Ann Bonner, is the newest addition to the NVMG group. Ann works closely with Drs. Patrick and John Dermody as well as the stellar bilingual team at 1001 Professional Drive. Ann is a Bay Area native and has worked in the Napa Valley for the last twenty years in the Intensive Care Unit at Queen of the Valley Medical Center as a Certified Critical Care Registered  Nurse. She brings with her the time and experience of bedside nursing, compassionate care and patient-focused decision making.
Ann received her Masters Degree at Samuel Merritt University where she pursued her specialty in Family Nurse Practitioner (FNP) in 2019. She is credentialed by the American Nurses Credentialing Center (ANCC). Her clinical internships have been based in Primary Care, Internal Medicine, and Subacute Care/Hospice/Palliative Care.
When not at work, Ann likes to spend time with her friends and family, her faultless dog, and enjoys continuously challenging her rudimentary Spanish speaking skills.
Same day appointments are always welcome.