CHRISTINE LOFFLER-BARRY, MD – PEDIATRICS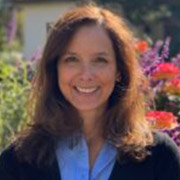 Dr. Christine Loffler-Barry has been practicing pediatrics in the Napa Valley since 1998.
She is an experienced, board certified pediatrician who brings a warm and inviting approach in partnering with parents to assure the optimal health of pediatric patients.
She attended medical school at the prestigious University of Navarra in Pamplona, Spain and completed her pediatric training at UMDNJ in New Jersey. Dr. Loffler- Barry completed a fourth year of training as the Chief Resident at St. Barnabas Medical Center in Livingston, NJ, and stayed for another year as a pediatric hospitalist.
She is a Board Certified Pediatrician and a Fellow of the American Academy of Pediatrics, a member of the Napa County Medical Society, and a member of the California Medical Association. She is trained in Touchpoints, a tool for pediatric developmental assessment, has been Chair of the Obstetrical/ Pediatric Department at Queen of the Valley, held the position of director of NICU in the past and currently still has active privileges in the unit.
.
She has participated in the National Foundation of Celiac Awareness, works with Healthy for Life, the obesity task force in Napa, and has been featured on the local radio station, discussing latino health issues.
She is married and has two children. She is fluent in both Spanish and German.