THOMAS SUARD, MD – FAMILY MEDICINE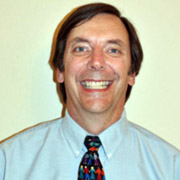 Dr. Suard is a Board Certified Family Physician. He graduated from UCSB with high honors in Biologic Science and received his Medical Doctorate from UCLA School of Medicine. His Family Medicine residency training was completed at San Pedro Peninsula Hospital, an affiliate of Harbor General/UCLA Medical Center. After formal training, Dr. Suard spent two years working in a Federally Qualified Medically Under Served Area in Sierra County, California through the National Health Service Corp. During those years, he also served as an Assistant Professor of Medicine at the University of Nevada Reno Family Practice Medical Center teaching medical students and residents. In 1987, Dr. Suard and his family (wife Nicky and two young sons) moved to Napa where his Family Medicine practice has been at the same location for over 25 years.
Dr. Suard is on the active medical staff at Queen of the Valley Medical Center where he has held several medical staff offices including: Chair of the Dept. of Family Medicine, Chair of Credentials Committee and member of the Medical Staff Executive Committee. As a member of the Napa County Medical Society, he has served as President and has represented Napa County to the California Medical Association. He has been involved in activities in the Napa community including assisting the establishment of the Community Foundation of the Napa Valley and Choix de Vie, a home for pregnant teens (now called Rainbow House). He has volunteered for numerous other community non-profits. Dr. Suard is a member of Grace Church of Napa.
Dr. Suard and his office staff are committed to providing excellent medical care to the entire family. They provide continuity of care to their patients in the hospital, ICU, skilled nursing facility, or when needed, at home. In the office, they provide care for chronic and acute illnesses in a manner designed to address the physical, emotional and spiritual aspects of human suffering and wellness. Disease prevention and healthy lifestyles are encouraged.