JOHN DERMODY, MD – FAMILY MEDICINE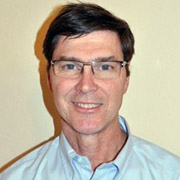 Dr. Dermody received a Bachelor of Science with honors from Cornell University in the study of genetics, graduated from University of Texas Medical School, San Antonio, and completed a family medicine residency at John Peter Smith Hospital in Fort Worth, Texas. He is Board Certified by the American Board of Family Medicine and is a Fellow of the American Academy of Family Physicians. Dr. Dermody practices comprehensive family medicine, caring for patients of all ages and in a variety of settings. This includes his private office, Queen of the Valley Medical Center, skilled nursing facilities, and occasionally in a home setting. He works with a bilingual staff and accommodates same day appointments.
Dr. Dermody is a deacon in the Santa Rosa Diocese and enjoys spending time with his wife, two sons and their spouses, and grandchildren. He is an avid gardener, skier and guitarist.