TAWHID GAZI, MD – GASTROENTEROLOGY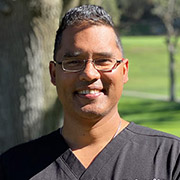 Dr. Gazi received a Bachelor of Science in Biology from Tufts University, where he also completed his internal medicine residency and advanced gastroenterology fellowship. He is Board Certified in Gastroenterology and trained in ERCP/EUS.
Dr. Gazi provides complete digestive care for the community, the spectrum running from screening colonoscopies to liver care to pancreatic cancer staging. He prefers a holistic approach to health, encouraging the blending of eastern methods with the best of western medicine.
He believes each patient should be an active participant in selecting the best method of healing. He has same-day and evening appointments for your convenience.
Dr. Gazi lives in the Coombsville area with his wife Laura, and five children. He enjoys traveling, cooking, and watching football with his family.